I can't believe it's that time of the year again! UAAP football season and Ateneo High School's fair. Wow, it's been a year. Just this year, some things are quite different.. I'm not preparing for prom. *sigh* I miss prom season so much! Especially the promposals, the preparation and everything else… BUT that's a different story. 🙂
Headed to Ateneo's new field to watch AJFT vs FEU!
Douchebag of the day award goes to Lonzo
This is Jj and Miko promoting their TD project; Chill Out.
Matching again!!! 🙂
Alex's outfit of the daay or should I say shoes of the day?
This is 4D's TD project, Chill Out! They sold snow cones for P40!
Jessi, if you're reading this. Ang taray mo dito! Lovette!
The snow cone I was obliged to buy AND share with my friends! Sige na nga, masarap naman and it really helped me chill. 😉
The match ended with a draw, 1-1. But still, what a gaaaaame!
After the game, we went to the AHS fair grounds to watch and support our bonggang friends, Miko and PJ host the fair's dating game; LOVE GAME! Love game  is indeed, my favorite program in the Ateneo fair. It's so fun to watch especially when the hosts are such pa-gurls!  
Hay, the best that I can do in a moving octopus! It's been six years since I last rode the octopus and it was during the Ateneo Grade School fair! Finally! I've been bugging Jessi to ride it with me the day before and ta-da! Before leaving the fair, we all ended up riding!!! yay. 🙂
After the fair, we went to Rookie's house to chill and play beer pong… but instead, we decided to have a midnight snack. Or midnight breakfast?!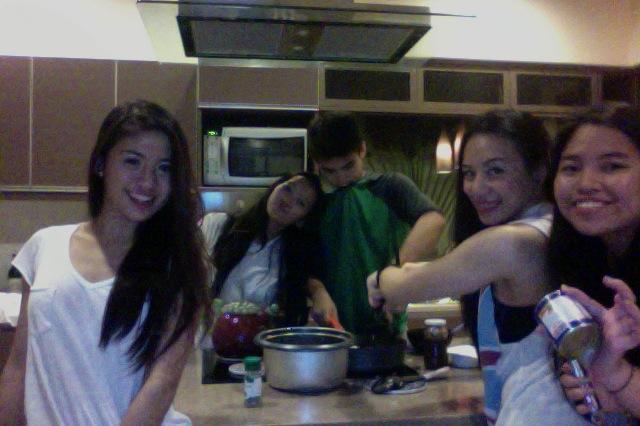 Claudine, Fiel and I prepared mixed breakfast fried rice!
Calamansi shake in the making by the table preppers; Pao, Jessi and Ino.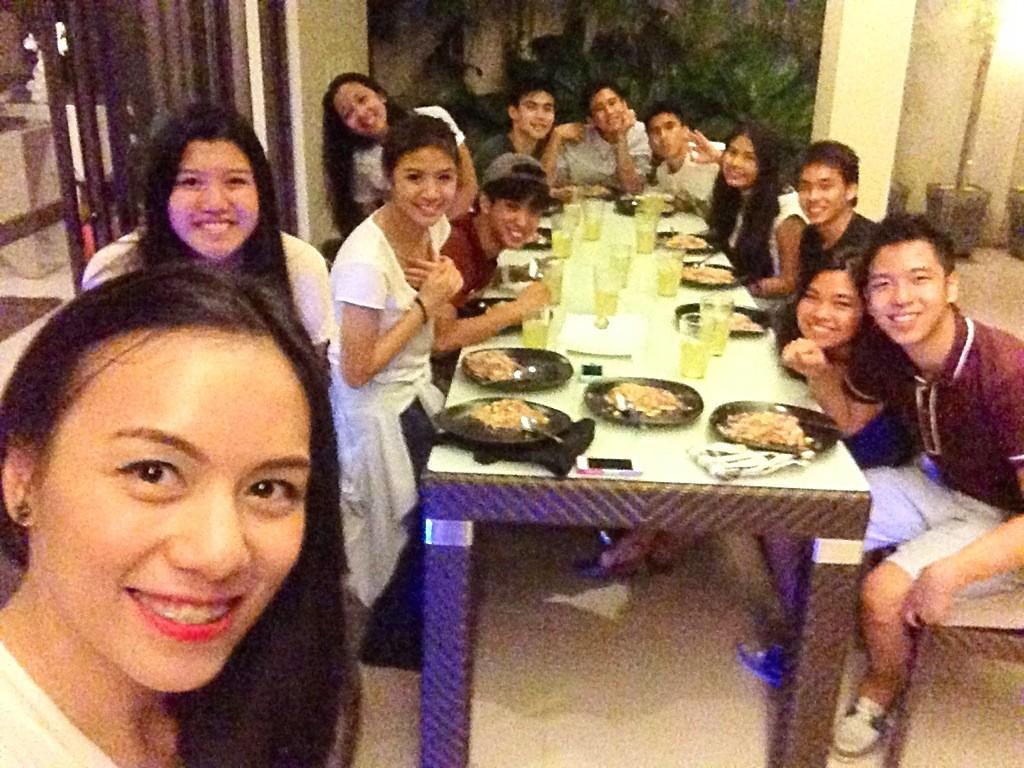 Aaaaaand here we are, eating "breakfast" at 12:30 AM! Oh what joy to cook for hungry and somehow-helpful-in-the-kitchen  friends!
A day well spent!
Good food + good company = good time!
(serving you some owl city + carly rae jepsen realness!)